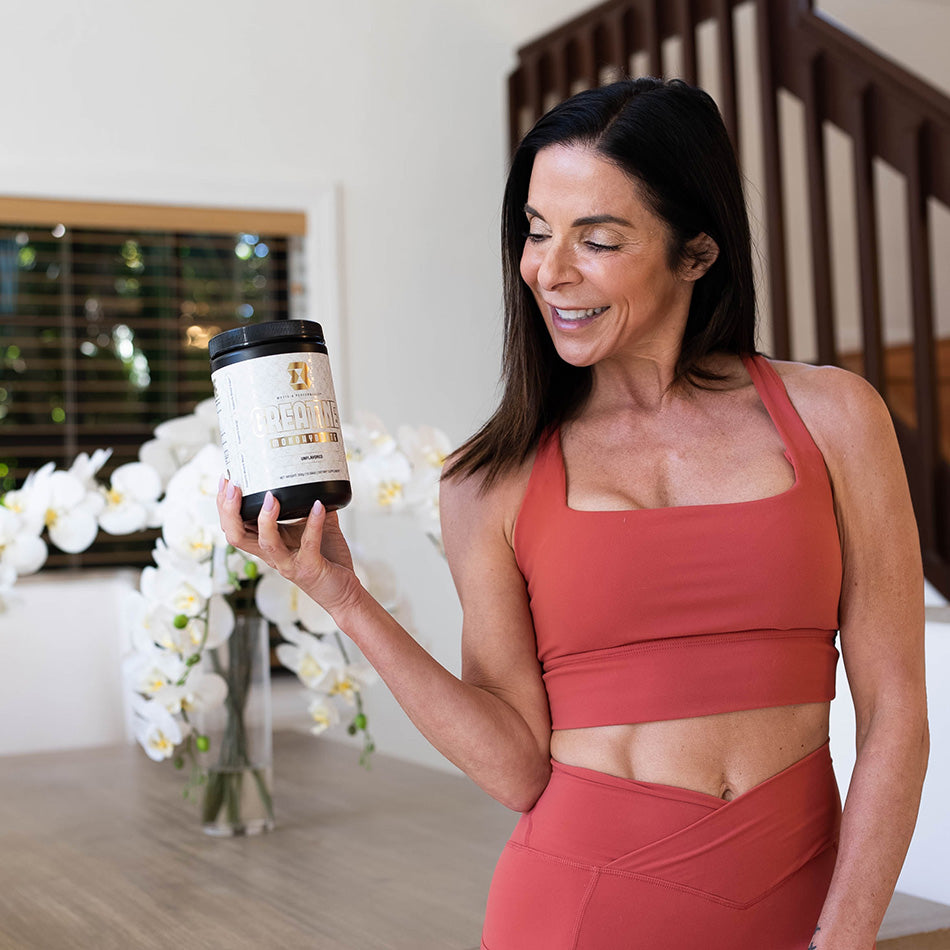 Benefits
Elevate your fitness game with Motiv-8's Pure Creatine Monohydrate – the ultimate formula for unlocking the rest of your potential! This powerhouse supplement is here to revolutionize your workouts and help you reach new heights of performance.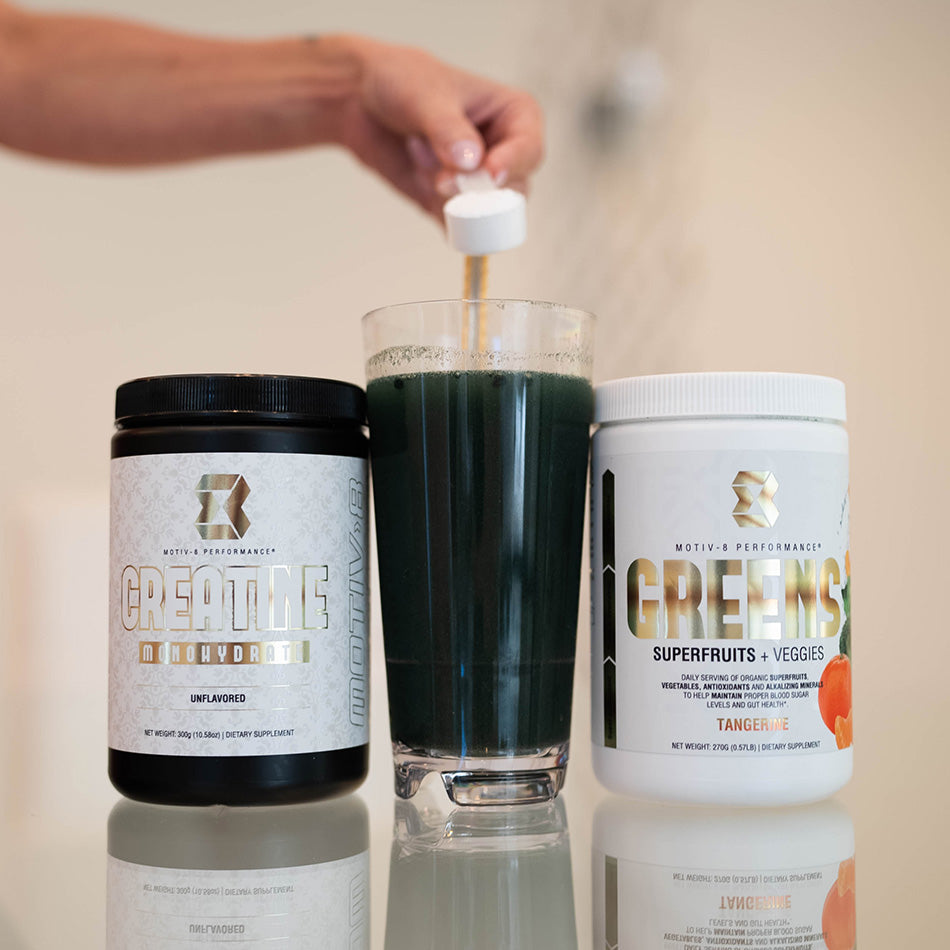 Unflavored = Easy To Mix
🚀 Explosive Strength: Say hello to increased muscle strength that will have you breezing through your toughest lifts and challenges. Motiv-8's Pure Creatine Monohydrate formula fuels your muscles with the power they need to excel.
💥 Enhanced Endurance: Push your limits further than ever before! This creatine formula helps boost your endurance, letting you conquer longer workouts and take your stamina to the next level.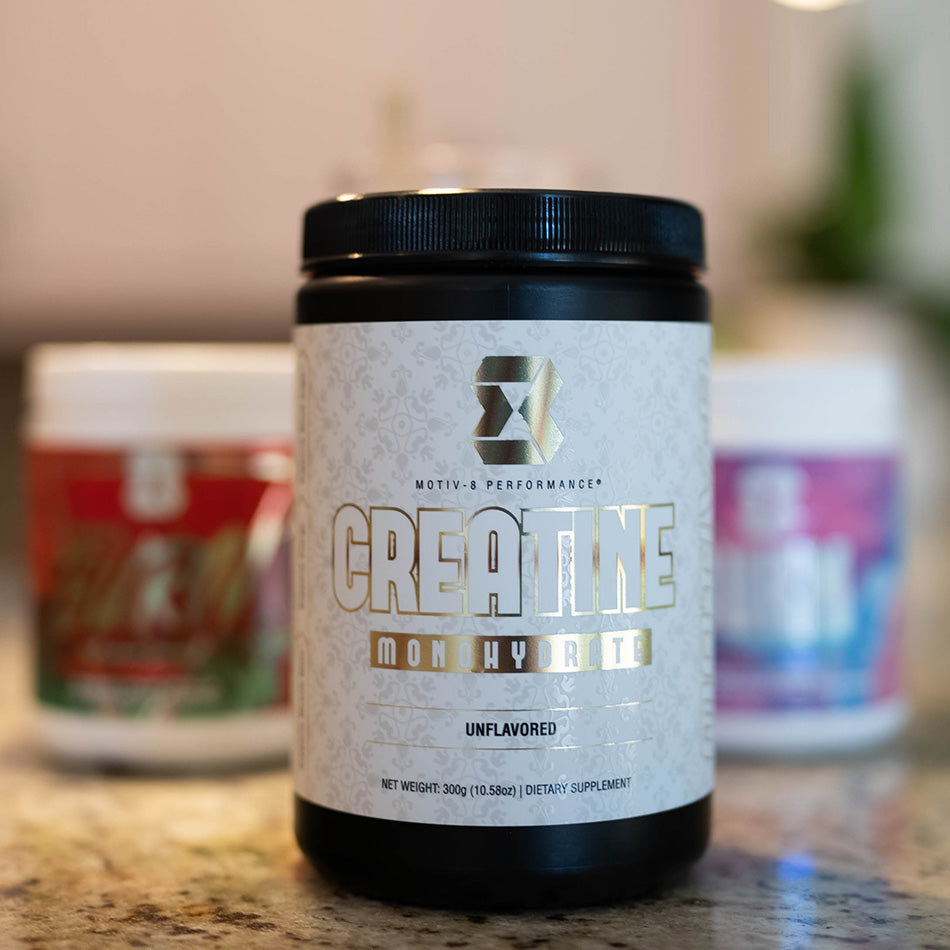 ⚡ Rapid Recovery: Don't let sore muscles slow you down. Motiv-8's Pure Creatine Monohydrate aids in quicker muscle recovery, so you can bounce back and hit the gym with renewed vigor.
🏋️‍♂️ Increased Workout Performance: Elevate your every move with enhanced workout performance. Whether it's lifting, sprinting, or intense cardio, this formula gives you the edge you need to outperform your own expectations.
🔥 Muscle Growth Catalyst: Unlock your body's potential for muscle growth. With Motiv-8's Pure Creatine Monohydrate, you're not just working out – you're sculpting a stronger, more muscular you.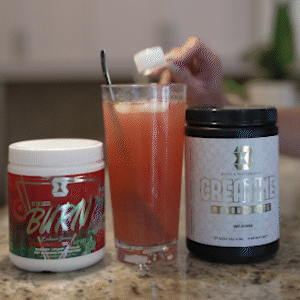 🌟 Support your cognitive function and overall wellness. Simply mix a scoop of this formula with any of our other formulas (Burn, Recovery, Greens or Protein) and power through your wellness journey! 
Enjoy our Motiv-8 Creatine with all of our other formulas. Because it is unflavored, you can mix it with our Burn, Greens, Recovery & Protein powders!