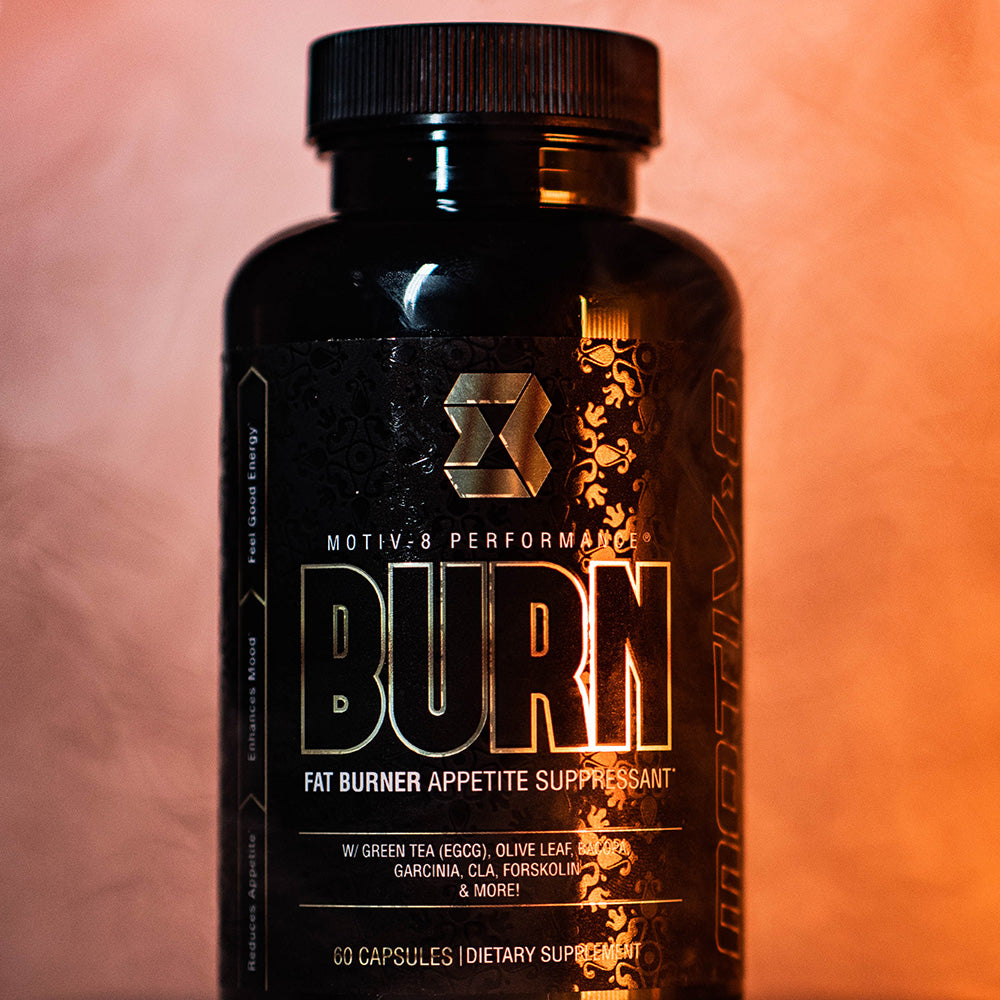 Benefits
Convenient capsules that may help reduce appetite and enhance mood while providing all day feel good energy.
Helps Reduce Appetite
Supports Enhanced Mood
Feel Good Energy
Helps Burn Fat
Directions: Take two capsules in the morning for all day energy or 30 minutes before your workout with a glass of water.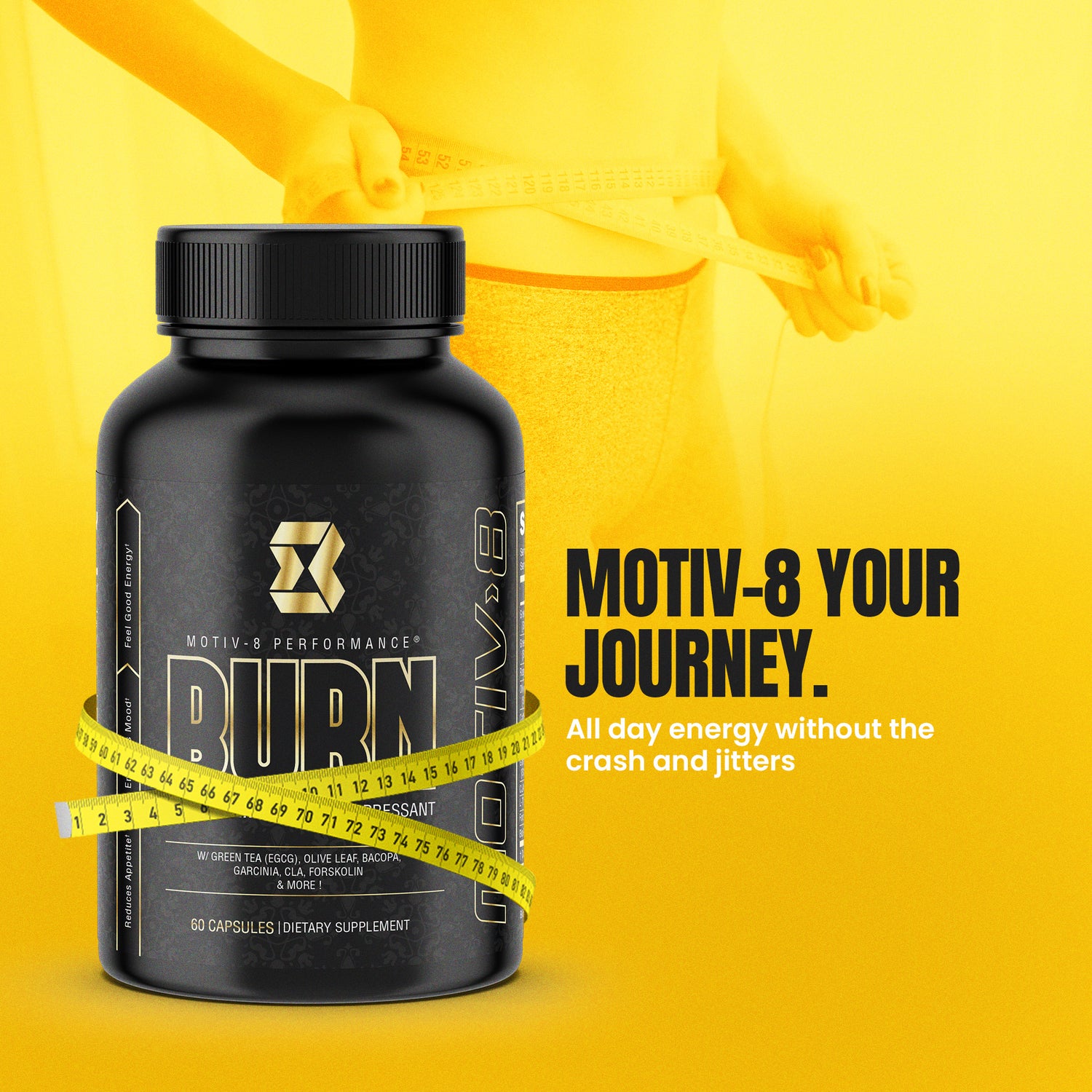 Motiv-8 Burn
Green Tea Extract
Contains antioxidants that help protect cells from damage. Additionally, it has been shown to aid in weight loss by helping boost metabolism and increasing fat burning.
Green Coffee Bean Extract
Aids in weight loss by reducing the absorption of carbohydrates and increasing metabolism.
Raspberry Ketone
A natural compound that has been shown to increase the secretion of adiponectin, a hormone that regulates metabolism and aids in weight loss. It also helps in burning fat more effectively.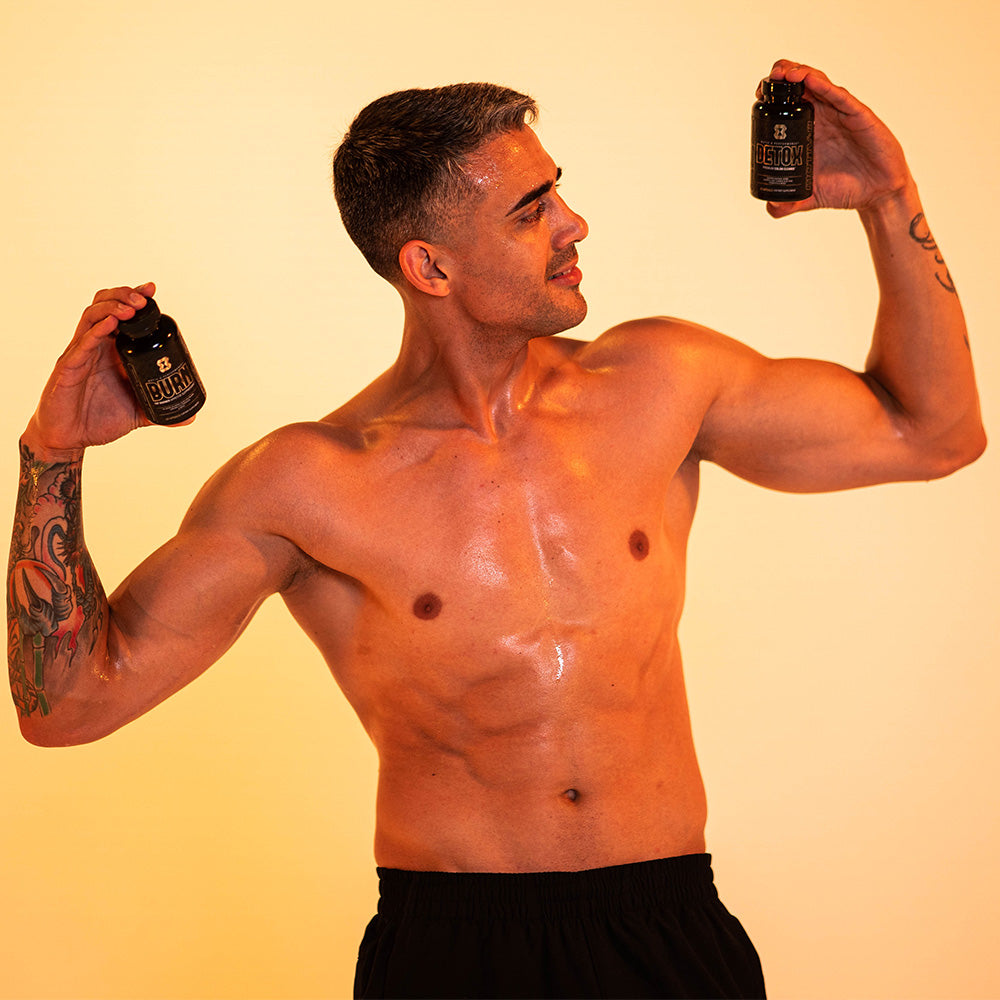 Olive Leaf Extract
Has been shown to help support the immune system, cardiovascular health, and may have anti-inflammatory properties.
Bacopa Extract
A herb that has been traditionally used in Ayurvedic medicine to help improve cognitive function and reduce anxiety.
Garcinia Extract
A natural appetite suppressant that aids in weight loss by reducing food intake and cravings.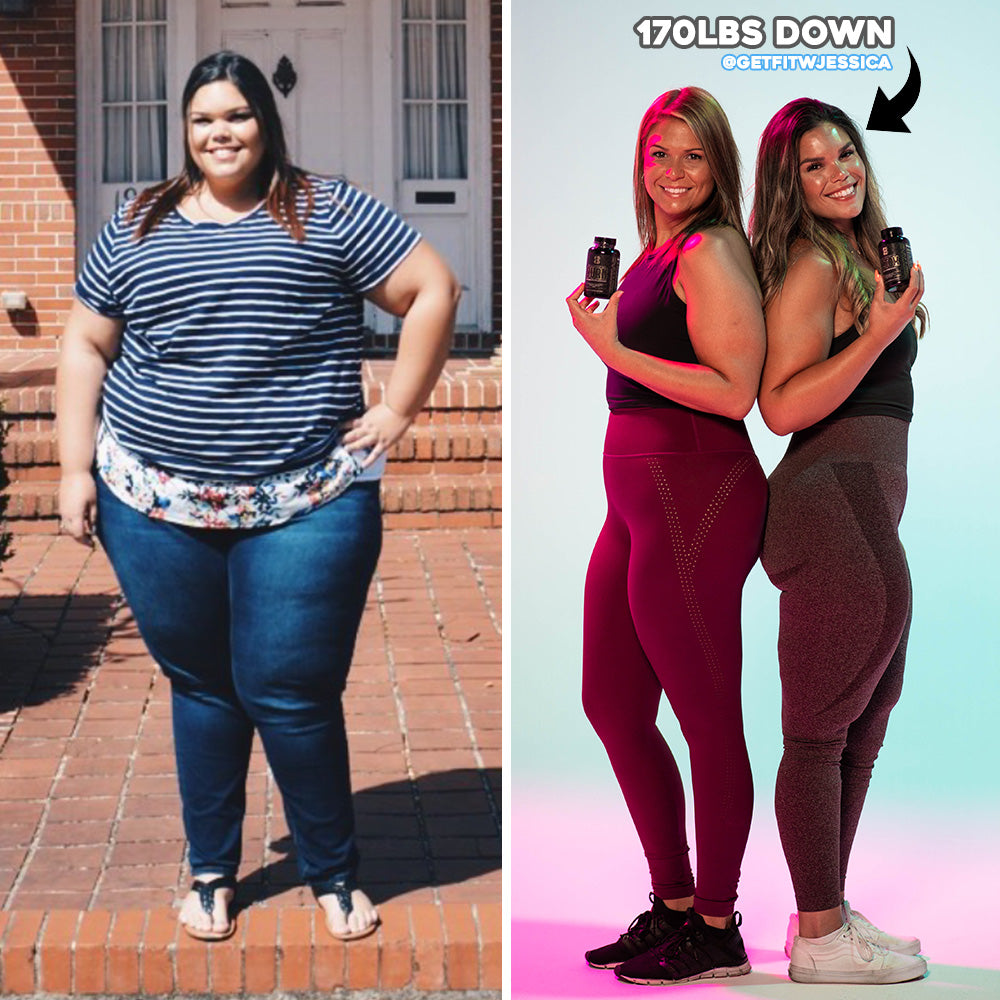 CLA Oil Powder
A supplement that has been shown to aid in body composition by reducing body fat and increasing muscle mass. It also helps boost metabolism.
L-Theanine
An amino acid that promotes relaxation and calmness without causing drowsiness. It has also been shown to improve focus and attention.
Forskolin Root Extract
Aids in weight loss by increasing the levels of cyclic adenosine monophosphate (cAMP) in the body, which stimulates the breakdown of fat.
BioPerine®
A natural compound that aids in nutrient absorption and metabolism, thus enhancing the effectiveness of the other ingredients in the formula.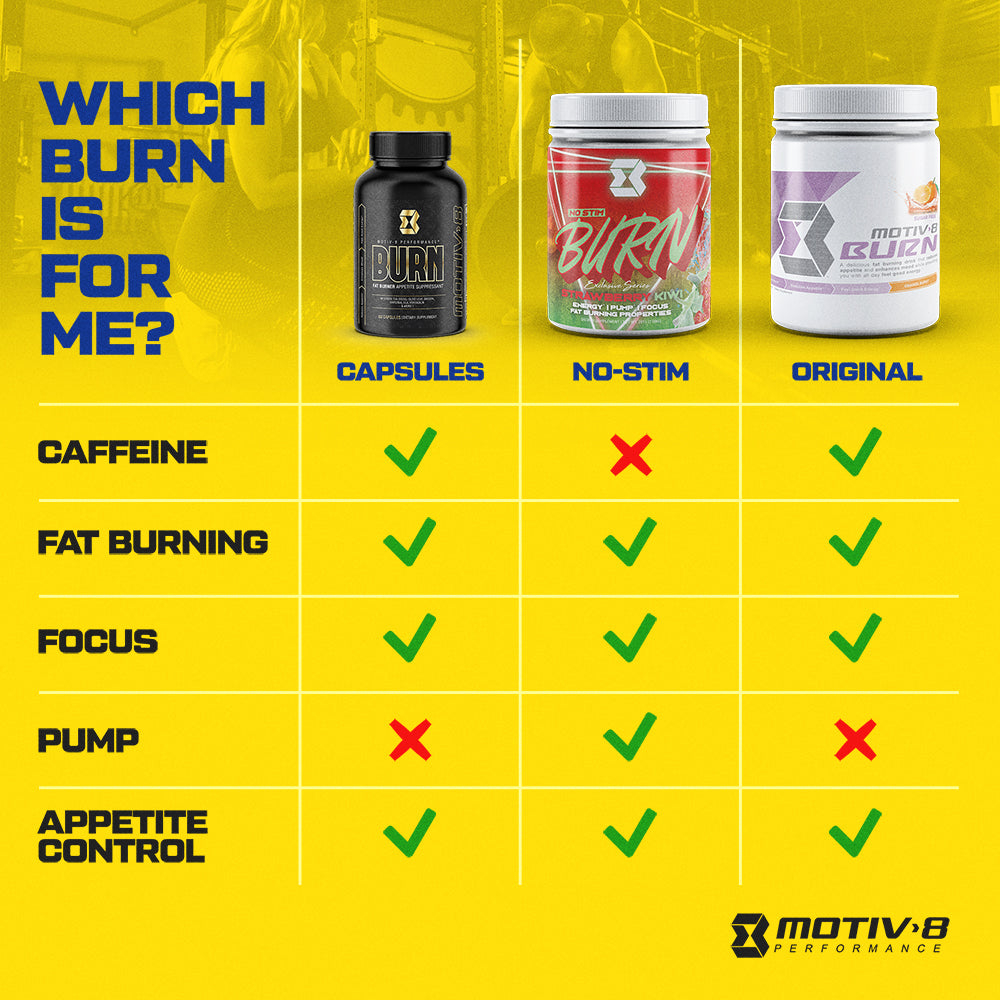 Which Burn Formula Is For Me?
We offer various formulas of Burn. Check out this chart and see which formula is best for you. We recommend our NO STIM formula if your workouts are later on in the day OR if you are sensitive to caffeine.
Shop Motiv-8 Energy